Our self-service ordering machines reduce the cost of manual operation by allowing customers to order their own food. And when there are many people, the self-service ordering machine can play a role in attracting traffic.

Our self-service ordering machines reduce the cost of manual operation by allowing customers to order their own food. 
Decreasing Customers Wait Time
Deploying staff to other areas of the business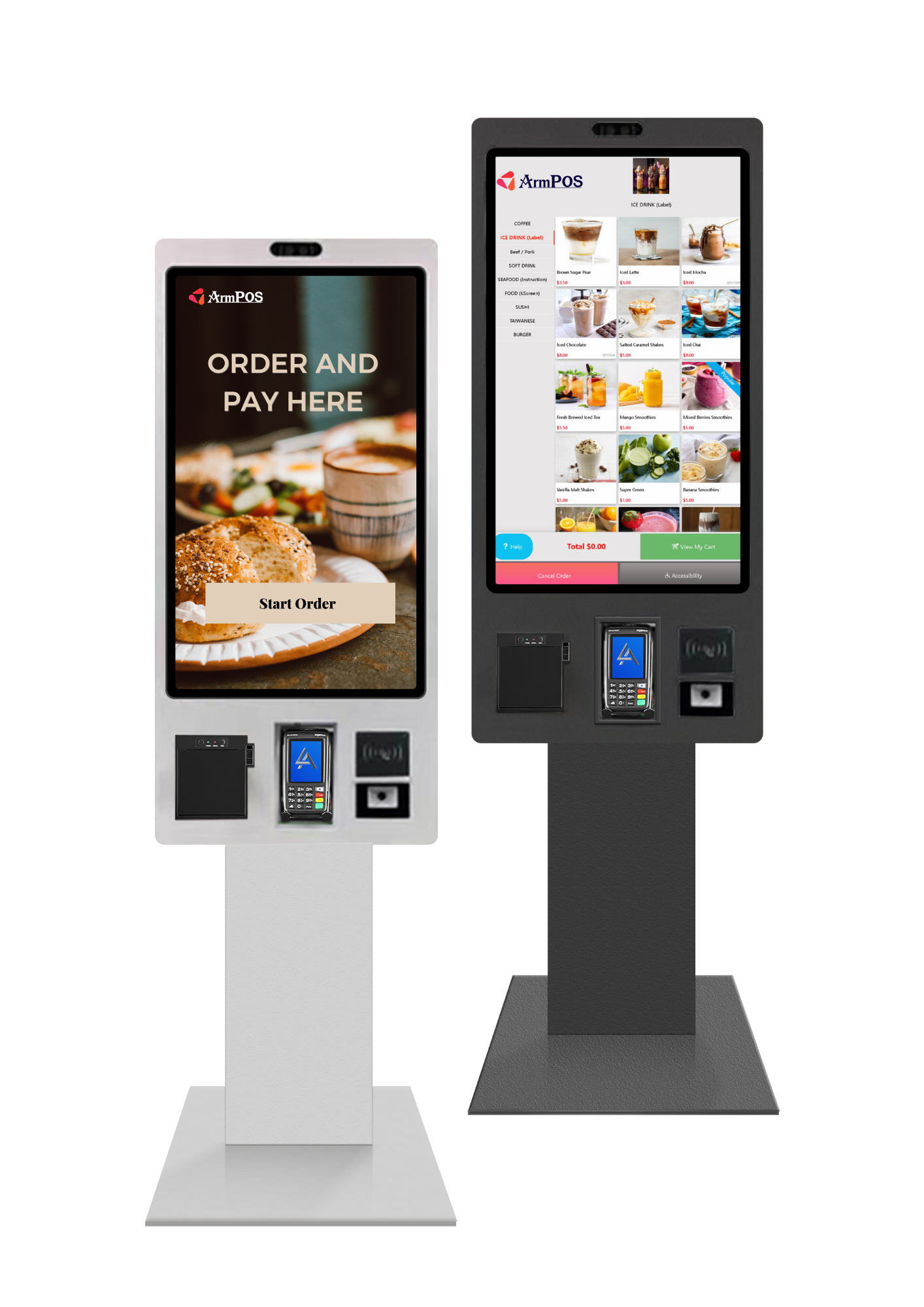 Local Support for POS-Related Queries
Cloud-Based Add-On Features for Business Management
Maximizing Customer Interactions for Revenue Growth
Solving Labour Shortages with Kiosk Technology
Instead of relying on your staff to highlight your high margin items and pricey add ons, your self-ordering kiosk can do it for you. With a self-ordering kiosk, there's an option to push targeted and intuitive upsell prompts as guests are building their orders.
KIOSK can include special promotions such as 2-for-1 deals, but it can also include strategic upsell tactics such as adding extra paid toppings, upgrading to premium sides, or making a meal a combo.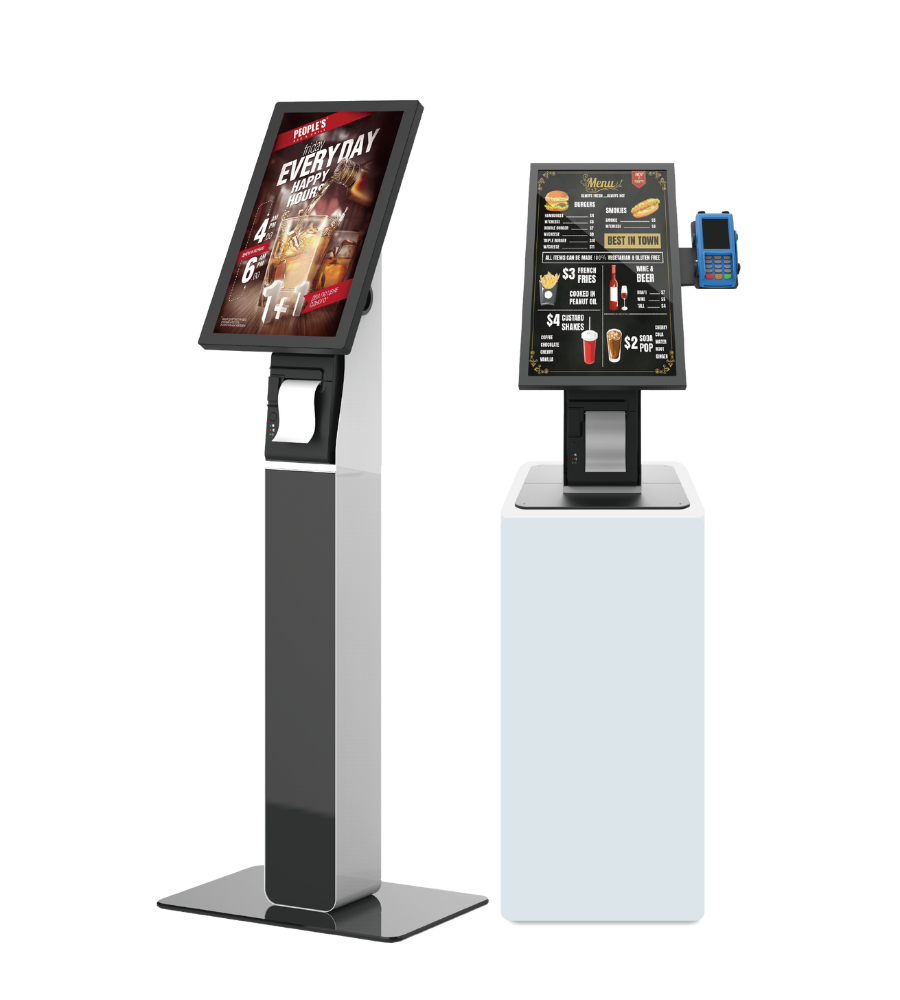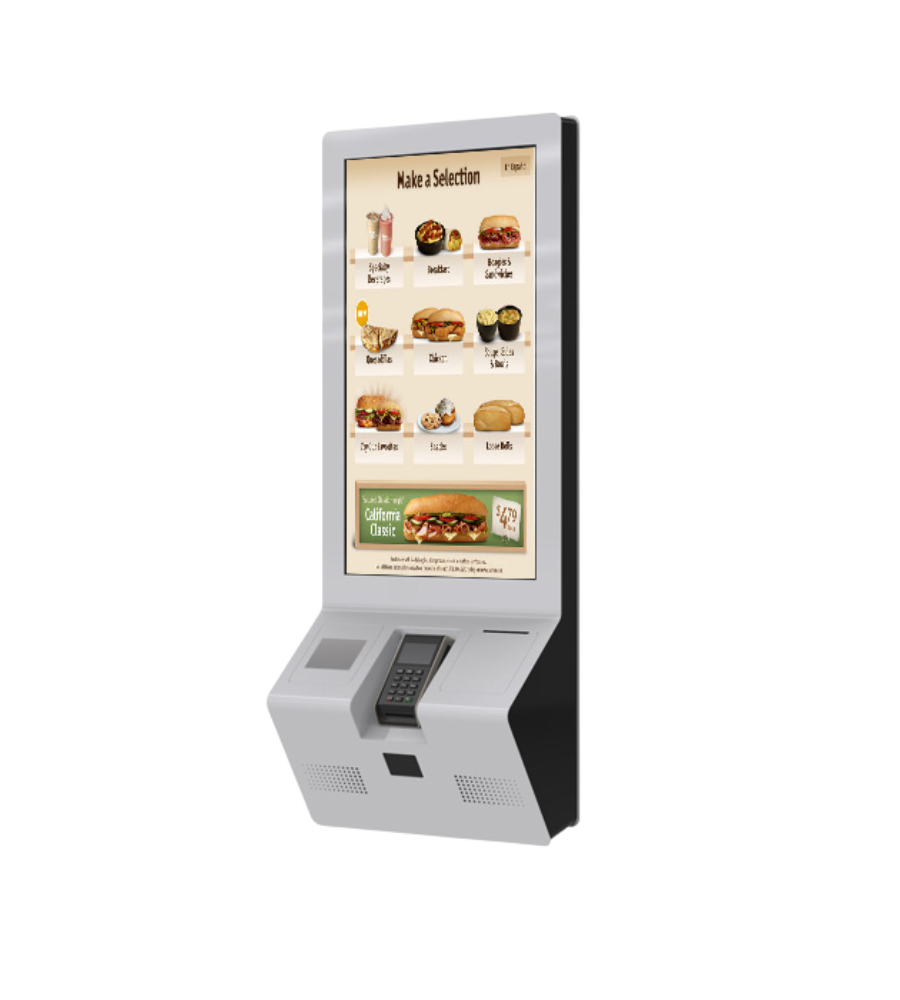 Studies have found that if the line to order from a cashier is longer than 5 people, 75% of customers would choose to order from a self-service kiosk. And if the line is 10 people long? A whopping 91% say they would rather order from a self ordering kiosk.
A self-ordering kiosk can help to decrease those wait times by letting customers build their order, send it to the kitchen, and pay, all in just a few taps. Customers can then move out of the line to wait until their order is ready before picking it up from a designated counter.
With your customers selecting and submitting their own orders, the margin of error for orders will decrease significantly. A kiosk with a visual menu is incredibly valuable in reducing miscommunication because it ensures that your patrons know exactly what they're ordering, thereby preventing those "This isn't what I ordered" conversations.
With increased order accuracy, your kitchen won't be wasting time preparing an unordered item or incorrect dish. In turn, you won't have to contend with angry customer complaints or negative online reviews. With self-ordering technology, you can ultimately make eating the cost of voids and discounts a thing of the past.
Increased order accuracy is especially important for restaurants in the wake of COVID-19 because there are so few points of interaction with the customer. Since restaurants can no longer wow customers with great dine-in service, getting the food right has become the most important factor in providing a great customer experience.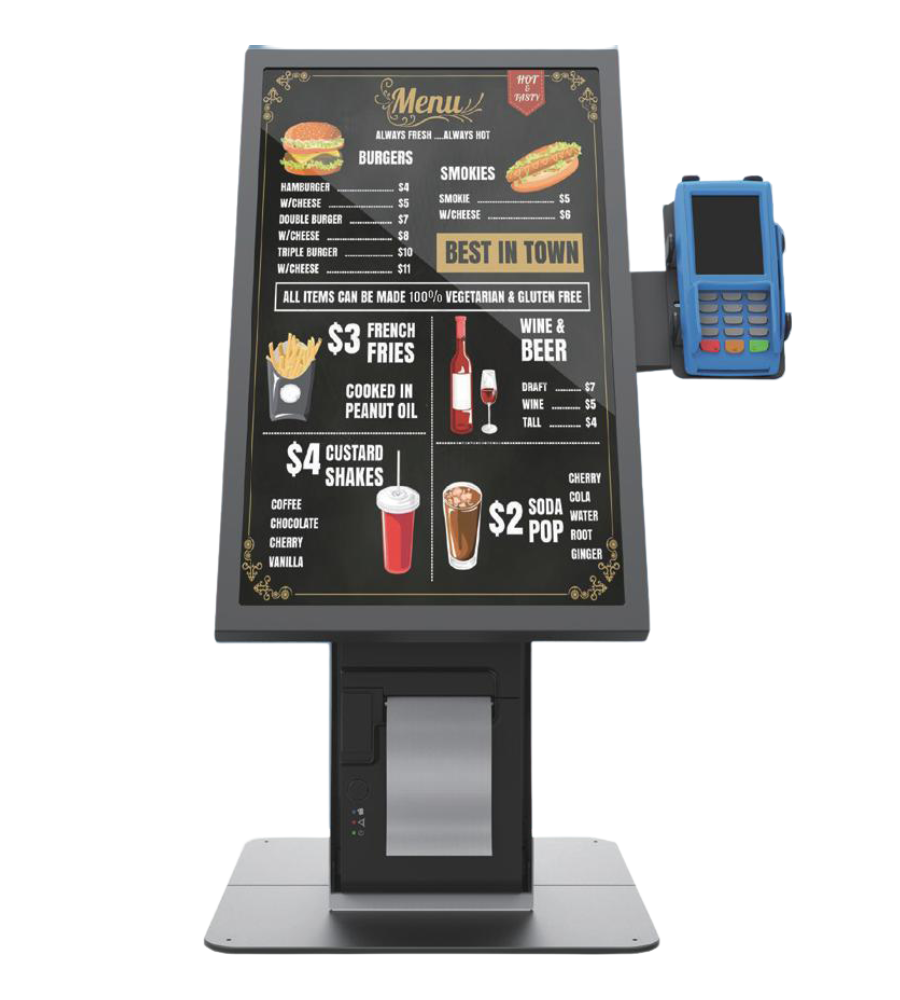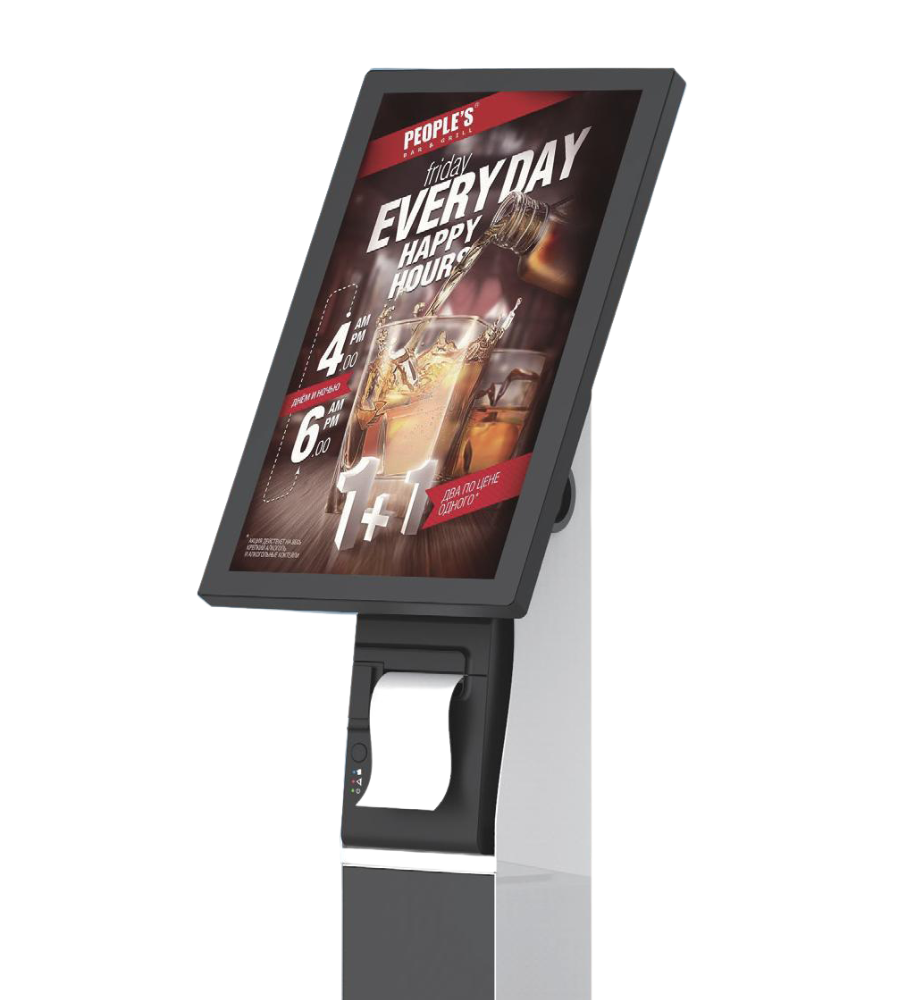 Deploying staff to other areas of the business
Self-ordering kiosks also help address the issue of productivity by giving restaurateurs the flexibility to move staff around. Front-of-house staff who used to take orders manually can now be reassigned to other tasks that increase sales and improve the customer experience. This is especially valuable now, during the COVID-19 pandemic, because these staff can be redeployed for cleaning duties or directing the flow of foot traffic in your restaurant.
Though self-ordering kiosks can't (and shouldn't) replace all restaurant workers, it might mean that you need fewer workers during busy shifts. And for restaurants operating on skeleton crews due to the pandemic, saving money on one or two workers could help to keep operating costs low enough to stay afloat.
The right solution can help your business get where it needs to go.